Wine Country Tour
Event Navigation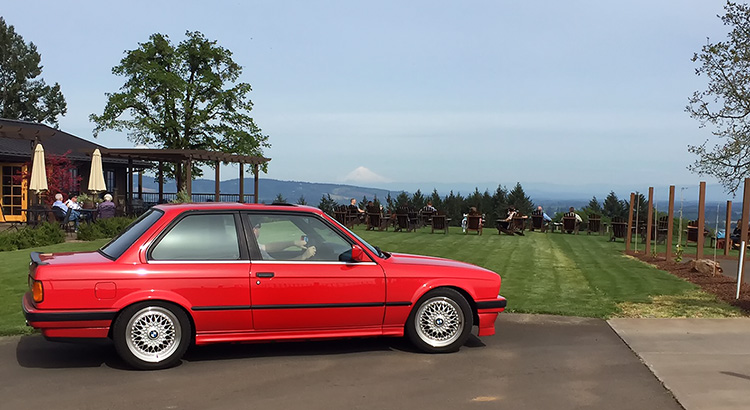 The North Willamette Valley is home to beautiful farms, quaint towns, curvy roads, and of course some of the best wines in the world. This year's tour includes more country blacktop and twisty back roads. We'll twist our way over the Bald Peak scenic area, and glide thru sweeping countryside to Carlton. Lunch, tastings, and specialty gifts are available within a two block walk. We'll ascend into the Red Hills to several wineries in the Dundee area, then run through the farmlands and foothills around Amity to McMinnville. Historic 3rd Street will play host to our hungry group again this year for dinner. Join us for a great day of touring and tasting in the Wine Country!
Suggested Schedules and Routes
How the Tour works
This tour is self-guided, and you can join / depart the tour as you wish. Maps will be provided at the start, showing the stops and "Time Windows" for each stop. Other wineries that sponsor our club events will also appear on the map as suggested alternatives. Go ahead, explore a side road or visit another winery. You can rejoin the tour at any point.
[well type=""]
11:00-11:45  Raptor Ridge

The tour starts at Raptor Ridge Winery at 11 a.m. We enjoyed this winery so much last year we've selected it as our starting place again. Situated on the flanks of Chehalem Mountain, Raptor Ridge offers vineyard views and an open-air tasting room.
[/well]
[well type=""]
11:45-12:45  The Big Loop
This one-hour loop takes us across Chehalem Mountain and the Bald Peak scenic area for a fun jaunt along its twisty roads. We'll descend into the valley and enjoy sweeping country roads to Carlton.
[/well]
[well type=""]
12:45-2:45    Lunch in Carlton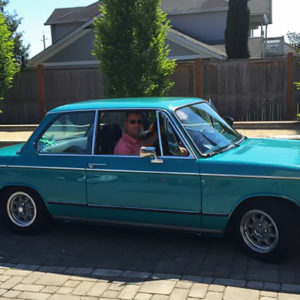 Carlton is a quaint destination town that features wineries, restaurants, and specialty shops within a walkable two block area.  Mother's Day is Sunday, and Carlton is a best-bet for finding her something unique / tasty.
[/well]
[well type=""]
2:45-3:00       Red Hills Coaster
After enjoying lunch, we'll head up into the Red Hills for some roller-coaster inspired fun. It's a true 3-d driving experience that'll leave you wanting to return. Descending towards Dundee we'll land at Domain Roy.
[/well]
[well type=""]
3:00-4:00       Domain Roy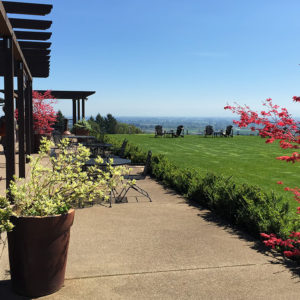 Domain Roy's brand-new $12 million facility is exemplary of modern northwest architecture, and offers commanding long-range views of the valley. We'll enjoy tasting their elegant pinots and touring their fascinating state of the art winemaking facilities. Tasting and tour is $25 per person.
[/well]
[well type=""]
4:00-4:15       Archery Summit Road
We'll depart Domaine Roy, head through Dundee, and ascend the newly-paved uphill-sweeping Archery Summit Road to our next stop. Too bad it's not fifty miles longer!
[/well]
[well type=""]
4:15-5:15       Durant Vineyards and Red Ridge Farm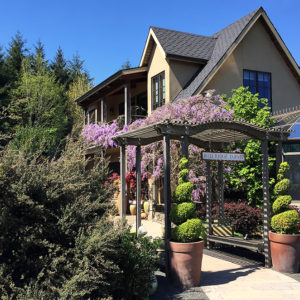 This relaxed tasting room offers beautiful views and a comfortable lawn to stroll or relax on. Walk next door to the farm nursery and gift shop. Taste some locally-made olive oils and peruse their assortment of unusual gifts and plants.
[/well]
[well type=""]
5:15-6:00       Foothills Run
Our last run is through the farm country around Amity, then we'll hit some great twisties and sweepers through the foothills of the Coast Range near McMinnville. After putting our cars through their paces one last time we'll head into town.
[/well]
[well type=""]
6:00-7:00       Dinner in McMinnville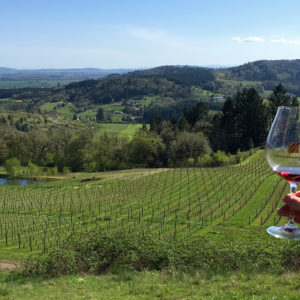 After a busy day of Touring and Tasting, you're sure to have an appetite! Last year we enjoyed Gem (creole) and La Rambla (tapas) so much we have a large table reserved at each again this year. The only trouble is how to decide which one to choose!
[/well]
Join us for a day of wine touring and celebrating with friends! If you'd like to extend your stay, McMinnville and the surrounding towns offer some unique and romantic overnight options…
The McMenamins Hotel Oregon is right on 3rd Street and offers an open-air rooftop lounge. (McMinnville)
The Abbey Road Farm features luxury rooms built into grain silos. (Carlton)
The Youngberg Hill Inn offers guest rooms in a lodge atmosphere with amazing valley views. (McMinnville)
The Allison is reviewed as one of the top 10 boutique hotels and spas in the country. (Newberg)