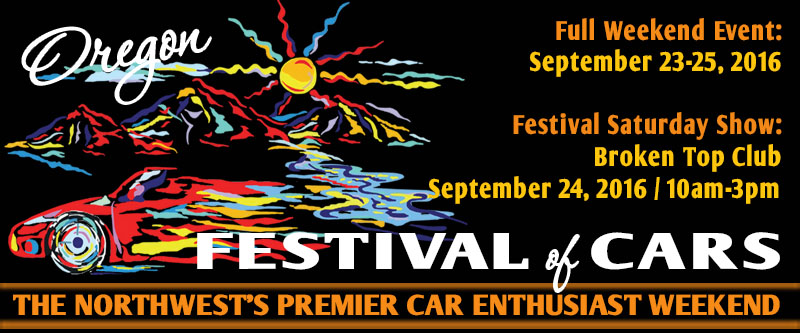 Oregon Festival of Cars
Hello BMW enthusiasts!
The Oregon Festival of Cars is coming up September 23rd to the 25th.  This annual car show has grown during the last 21 years from the Sunriver Festival of Cars to become the major car event of the summer in Oregon.  The Festival has a very unique fun and relaxed atmosphere that is geared towards all types of car enthusiasts.
Since 2013, the Festival has been located at the beautiful Broken Top Club golf course.  To experience all of the Festival events, join participants on Friday for a great drive to Bend and the Sunday tour.  Or you choose, you can decide to only participate in the Saturday car show.
The theme this year is: "Going Topless in 2016", so all convertibles are featured cars.  All other unique and performance-oriented cars are welcome too.
The BMW CCA Oregon Chapter will participate this year to promote membership and the enjoyment of our beloved cars.  Our club tent with information and merchandise on display tables will encourage participants to join our club and enjoy all of the benefits of membership.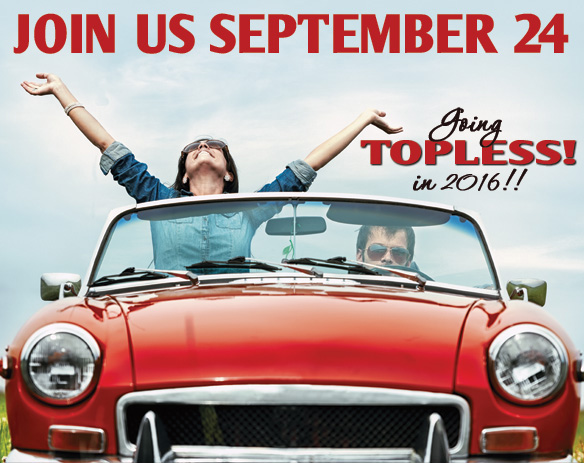 Schedule of events:
Friday, September 23rd: Meet at Ron Tonkin Gran Turismo Ferrari and Maserati dealership in Wilsonville at 9 AM.  After looking at the great cars on display, we will drive on some great roads to visit the Erickson Airplane Collection in Madras, where we will enjoy lunch.  Arriving in Bend, participants can enjoy the "Beer Wash", where you can wash your car and enjoy a beer.  Friday evening's reception at Club Carrera offers you the opportunity to meet participants and strike up conversations.
Saturday, September 24th: Gather on the driving range of the golf course to park your car for display so that many people will admire it and ask questions.  This is a full-scale event, with music from the Dan Balmer Band, announcements and commentary from Paul Duchene and Mark Scholz.  Enjoy food and drinks at the refreshment tents.  Visit all of the vendor booths and check out their products and services.  To top off a great day, come to the evening banquet inside the Broken Top Club restaurant.  Share stories and socialize with your new friends.
Sunday, September 25th: Join your fellow participants for the Sunday Dash, a great tour thru the countryside around Bend.  We will meet for brunch where you will have the chance to share your experiences about the weekend with participants.  After brunch, it's time to pack up and head home.  A very enjoyable weekend that you will always remember.
We hope you will join fellow BMW enthusiasts in this very fun and enjoyable event.  For more information about discounted lodging and to register, go to the Oregon Festival of Cars website.
See you there!