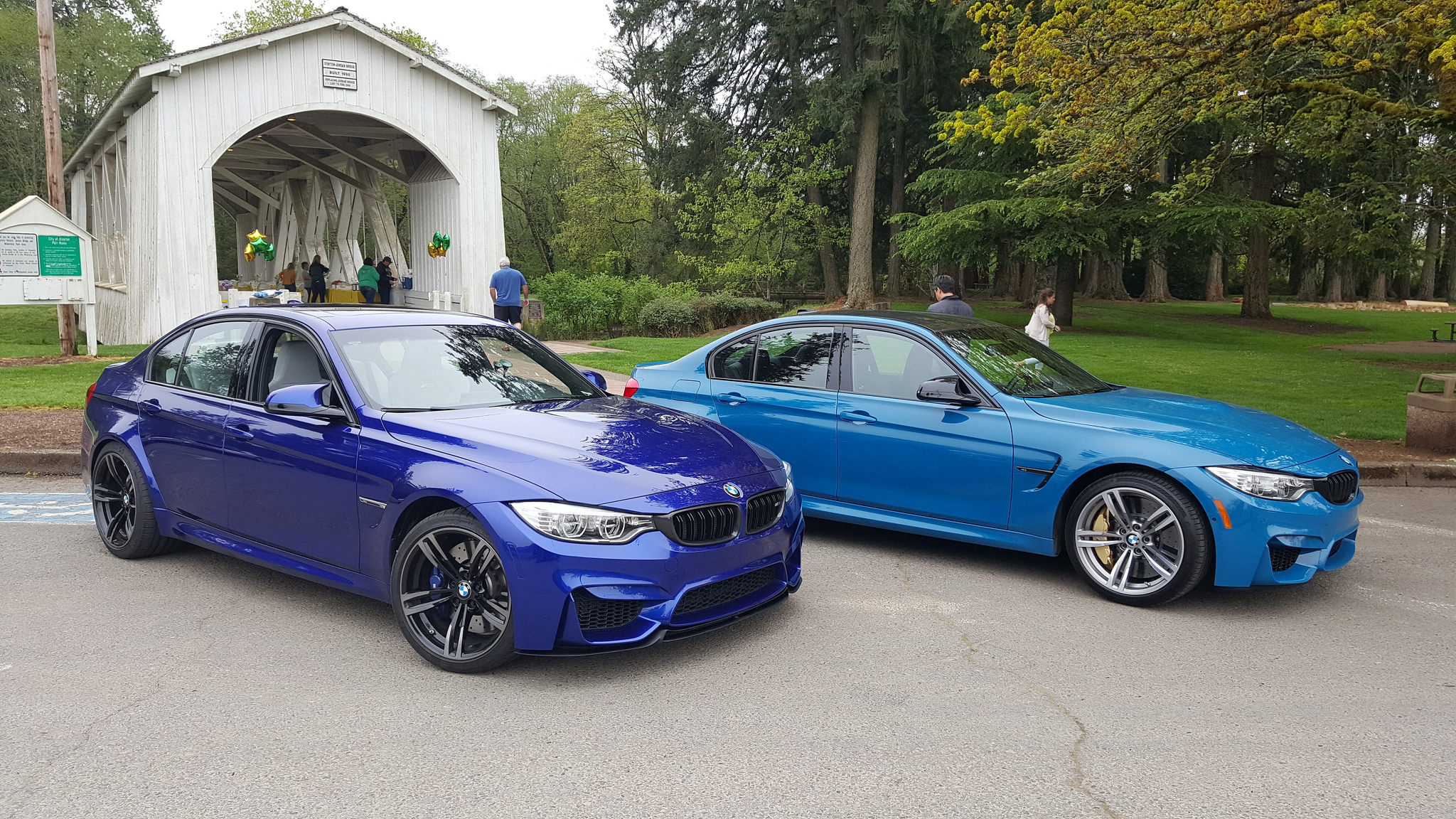 Covered Bridges Driving Tour
On Saturday, April 9, we had a Covered Bridges Driving Tour that was unlike any other driving tour before. When we set the tour up we had no idea on the level of participation. At the registration deadline, MotorsportReg registered 54 cars and 88 participants! This is the most we've ever had for a driving event. It is so great to see so many new people come out with their BMWs.
Oregon is unique in that it has 50 historic covered bridges and Linn County has the most concentration of them. From the start, BMW Salem wanted to host our event. So we set the meeting point at their showroom and they graciously provided coffee and breakfast treats. At the drivers meeting we handed out numbers between 1 and 4. These were the departure groupings. The groups of about 14 cars each, spaced 10 minutes apart made for enjoyable, small group driving. Helping me lead these groups was Buck Bailey, Brian Cone, and Drew Lagravinese. We visited six covered bridges and decided to stop at just two for brief breaks in the parks. It was a cool and clear morning which is exactly what the cars like!
More driving and less stopping made for a quick 95 miles. The bridges were beautiful and some fog could be seen in the valley but disappeared as we drove closer. All the groups arrived back at the showroom without incident. Jon Taylor the GM himself, cooked up the hamburgers and hot dogs! Thanks Jon! And thank all of you for coming out for this year's Covered Bridges Tour and making it such a success. And if you couldn't make it, see our calendar for the next great driving event. Prost!