Vintage SIG June Garage Tour Recap
Our first Garage Tour was held in June and we had a great time.  What is a Garage Tour?  For many of us, the garage is where we spend quite a bit of quality time. Most SIG members have projects, or are just trying to keep their older ride on the road. We spend time tinkering, fixing and cleaning. So it seems fitting that we'd like to have some club members over to check out our space, and spend some time hanging out in the garage. Most of us also have special test drive routes that are especially nice to drive after doing some work on the car. We try to incorporate those routes into the tour from one garage to another. That's what it's all about: driving our cars, and a good excuse to hang out in a garage.
On this tour we went to Buck and Alex's house, followed by Connor and Elizabeth's. We started by meeting up at Starbucks for SIG C&C, then proceeded to Buck's. Buck picked out the route, taking us along the Wilsonville Road, which was a fantastic road to drive on. Buck led the drive in my euro e24 and I followed in his e30. It was my first time driving an e30, and I really enjoyed it. It was also fun to be following my car, and to see what it looks like from the outside instead of from the driver's seat.
Buck and Alex have a great view of the Willamette Valley from their house, and have plenty of parking. We dined on delicious snacks, and enjoyed some time hanging out. One of the highlights for me was the pictures that Buck had in his garage showing cars that he has owned, starting with an e21 – back when he still had hair!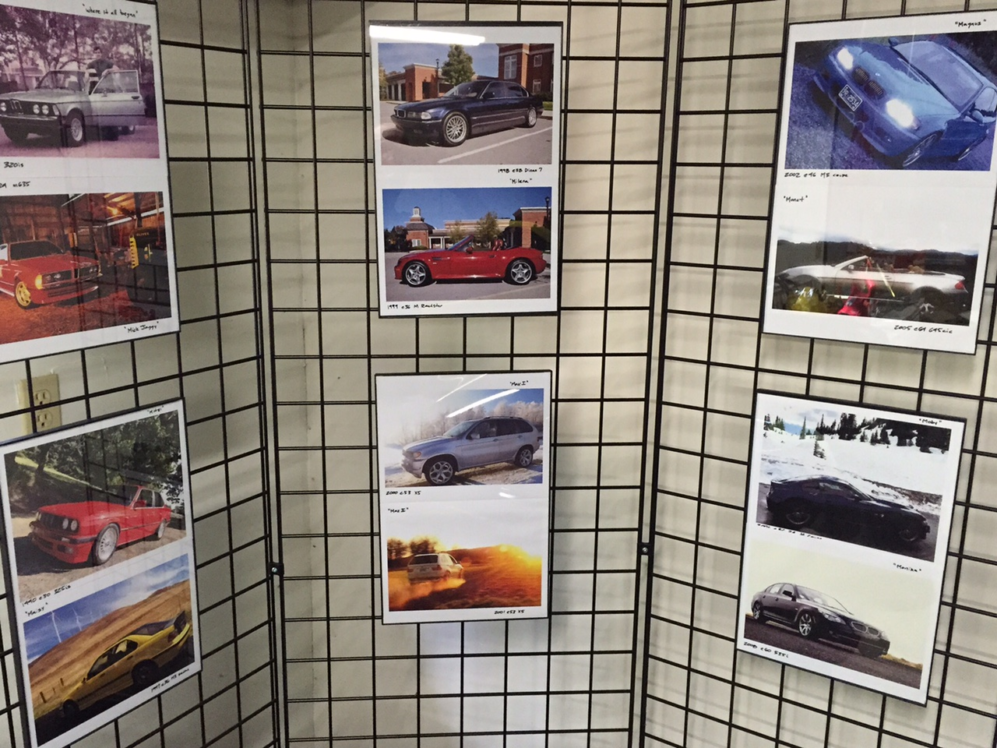 From there we headed over to Connor and Elizabeth's. They have a super cool house and shop. Connor runs Vintage Autobahn from there, and has lots of 2002's and other great cars. Ironically, we did not have a single 2002 on the tour. We had a great time looking at all the old 2002s, a 2000, a VW bus, e21s, a Willys Jeep, e30s, and lots of hard to find parts.
The bar was definitely set as far as food goes. They provided a wonderful BBQ, included lots of salads, fruit, cheeses, burgers, and (drum roll) bacon wrapped brats. Yes, I said bacon wrapped brats! We had a great time hanging out checking out all the old cars and car parts.
I think I can speak on behalf of everyone who attended by thanking our hosts for an awesome day. Buck and Alex, Connor and Elizabeth, thank you for sharing your places with us! Thanks to Tyler Um for the awesome photography.
Our next SIG activity is meeting up at Peter's Hobby Shop in Wilsonville on 8/29. Please see the calendar for more details. Our next Garage Tour will be on 9/26. Let's hope for a nice crisp autumn morning with no rain.