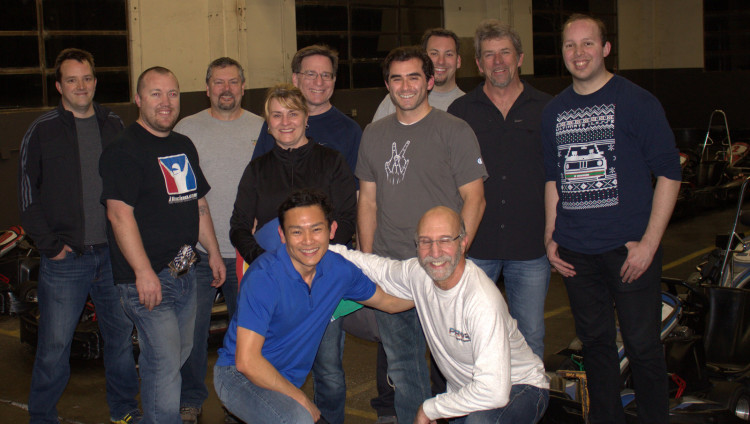 2015 Kart Racing Series is History
We had another great season of spirited racing at Sykart Racing Center.
Congratulations to this year's winners!
GT1
Carlos Santayana
Scott Huck
Bruce Feller
GT2
Mike Christopherson
Dan Hones
Jon Garcia
Thanks to all who came out and participated this year.  It is a very fun way to spend the winter months and stay involved with friends from the club.  We hope more members will join us next year.
See full results on the Kart Racing Series page and a few pictures here.
We also introduced our new perpetual trophy, the Kart Cup.  It has last year's winners included already and will soon have this year's winners added.  Check it out in the photos linked above.