Our First Kart Racing Series is in the Books!
Our 5 race series completed last night with our last races taking place at Sykart in Tigard as usual.  Some top runners in both GT1 and GT2 didn't make it last night opening the door for others to stand on the podium in last night's races as well as the series.
GT1 Series Winners
1. Scott Huck
2. Carlos Santayana
3. Bruce "no bumping" Feller
GT2 Series Winners
1. Michael Christopherson
2. Jon Garcia
3. Scott Gallagher
The series was a great success and we've already scheduled it in again next Fall.  Watch for some karting events throughout Spring and Summer at Pat's Acres as well as probably a night at Sykart.
Thanks to all who participated and made each of these race nights so much fun.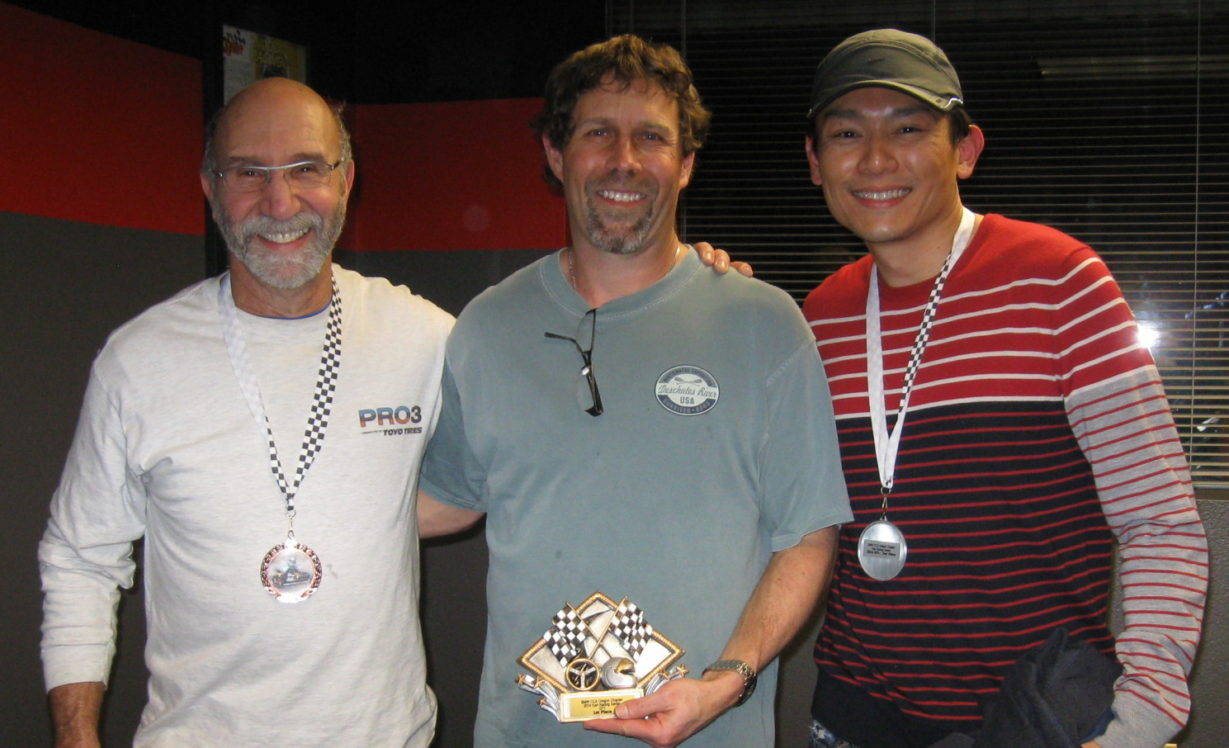 GT1 Series Winners (3rd Place: Bruce Fellar; 1st Place: Scott Huck; 2nd Place: Carlos Santayana)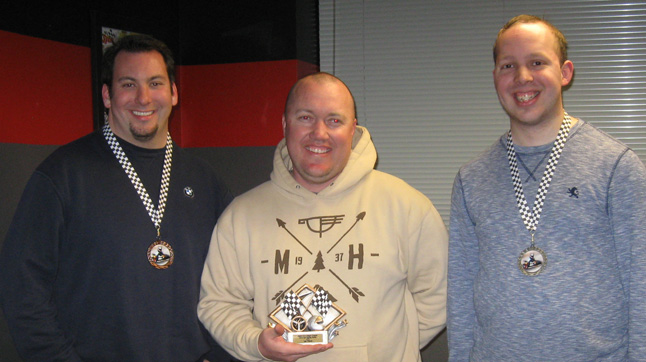 GT2 Series Winners (3rd Place: Scott Gallagher; 1st Place: Mike Christopherson; 2nd Place: Jon Garcia)
This guy drives as good as he looks!